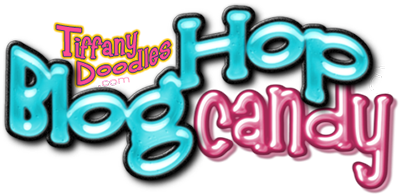 Welcome to the first ever Tiffany Doodles Blog Hop! We are celebrating the brand spanking new Design Team!! (There were so many wonderful and talented applicants it made it so difficult to choose and I'd like to thank everyone for applying.) The blog hop will start here and end here! Meet each team member and comment for a chance to win digis on every blog!!
How this will work!
Start Here at Tiffany Doodles, sign up to follow if you haven't already, read this post and member bios, then visit every team members blog, sign up to follow and leave a comment on each blog to have a chance to win that members featured digi! Then come back here and leave a comment for the chance to win more blog candy!! The hop will last 2 days; winners will be chosen randomly on Thursday! You'll find a quick jump list at the bottom of this post! If you get lost along the way, you can always come back here for the map! Happy Hopping!
The Prizes
10 digis of your choice!
3 Copics: V12, B12,E00
Small round corner punch
Baubles - multi colored
Liquid Pearls - white opal
Design Team Members
I am so proud to introduce to you my International Design Team! This is a seriously talented group of ladies and I can't wait to see what ideas and projects they come up with to share with all of you! Take a few moments to read about them and then head over to their inspirational blogs!!
Tiffany Richards


Hi! I'm Tiffany Richards, owner of Tiffany Doodles. My background is in Web Design & Development as well as Photography. I have been self employed for eight years and have thoroughly enjoyed every minute of my work! You can view my professional web design, development, & photography website at www.TiffanyRichards.com. I also provide personal Blog Design services you can check out at www.TLillian.com.

I was born & raised in Savannah, Ga, then spent most of my adult life in Fla (Ponte Vedra Beach & Jensen Beach). Now, I'm back in south Georgia with the love of my life, David. We have 2 dogs, Emma & Francie, 1 cat, Cornbread, and 3 chickens!

Since childhood, I've always been creative and taken great pleasure in drawing and painting. About a year ago, I discovered the stamping and paper crafting world and just fell in love!! In a very short order, I began transforming some of my drawings and doodles into "digis". It has truly been a joy to share them with folks. I get so thrilled every time I see something new that someone has created with one of my stamps!! Each design is like a child of mine and it's really neat to see it all grown up and out in the world being all it can be…LOL!

All of my digital stamps are originally created by me and of the multiple styles I offer, most are hand-drawn images. Some are brushed up in Photoshop using the pen tool to produce very clean lines and others are left with a sketchy, rustic, hand-drawn look. An additional digi-style is one that I've dubbed as PhotoSketches and these are images from my own photographs which I transformed into sketches with a little help from Photoshop. These beauties make splendid realistic images for stamping!
Cammy Wall


My name is Cammy Wall and I am so excited to join the Tiffany Doodles Design Team! I am a SAHM to a pair of wonderful children - 4 year old girl and a 2 year old boy - and wife to an extremely supportive guy. We live a stone's throw away from New York City in New Jersey. I was introduced to stamping about 5 years ago when a friend invited me to a Stampin' Up workshop. I have been stamping ever since and love it! I started out with SU's wood stamps, moved on to unmounted rubber and acrylic, and now really love playing with my digis. I've always loved to color, ever since I was a kid, and now I color with my Copics in my pink stamping room --it is my Pink Room Therapy!
Cindy Lee


My name is Cindy and I'm from Malaysia. I discovered cardmaking two years ago when I was introduced to a local scrapbooking store by a friend. Then, I started blogging and LOVE the whole process especially all the wonderful friends I have made and the opportunities that have come my way.
Deirdre Horgan


Hi, my name is Deirdre Horgan. I live in County Cork, Ireland with my hubby of 12 years and two sons (8 and 6). I lived in Chicago for 4 years (where both my sons were born).

I have loved everything art and craft related since I was very young. I did a little cardmaking whilst living in the US to keep in touch with friends and family back home. I then found Hero Arts Flickr group over a year ago and it has grown from there. I have a blog http://colourandink.blogspot.com and Flickr Photostream http://www.flickr.com/photos/37582162@N07.

I also love photography and sailing (and sometimes combine the two!!). I enjoy working with digital images and work primarily in Photoshop. I am thankful for this amazing opportunity and look forward to getting to know you all better on this amazing journey with Tiffany.
Donna Mikasa


I was born and raised in Hawaii and graduated with a degree in Art (History). I've always loved paper crafting—folding origami, making little paper boxes. I started rubber stamping about 15 years ago, and now own several thousand stamps.

I love digital images—being able to download them quickly and resizing the to whatever size you want is a big plus.

My blog is www.3umbrellas.blogspot.com, and I have a Flickr photostream www.flickr.com/photos/3umbrellas/

Two years ago, I had my "Day on the Blog" at Hero Arts with Jennifer McGuire. See here: http://heroarts.com/blogs/club/2008/11/05/win-a-day-contest-winner-donna-mikasa/
She is one of my favorite stampers, along with Shari Carroll and Lisa Spangler—all Hero Arts artists.

I am presently a "coloring friend" for Tiddly Inks Designs.
Julie Masse


I live in southern Maine (but grew up in upstate NY) and am blessed to stay at home with my 5 beautiful children, Emma (8), Anna (6), Ethan (5), and Aaron (3) and baby Owen born 10/9/09. My husband Jeff is a chemist in a small laboratory in New Hampshire. It's often a bit hectic around here as any house with small children is, but at the end of the day when they are all asleep and it's quiet I get to relax and enjoy some stamping therapy! I have always loved to do crafty things, but I began stamping about the time my first daughter was born. It started slowly in one little corner in my bedroom and a card here and there and grew to be an obession a passion! After I started my blog in 2007, I began seeing all the amazing products and companies out there and I also met so many wonderful fellow stampers - they were all so welcoming and generous! My stamping style has evolved so much since then and the journey has been so much fun and very rewarding! I've had the opportunity to serve on several design teams and have also had the thrill of seeing my work published in several national papercrafting magazines. In 2009, I started a stamping event planning business, Stamping Around, with a stampy friend. I look forward to being part of an exciting journey with Tiffany's Doodles!
Kathy Racoosin



My name is Kathy Racoosin and I have two wonderful teenagers and a loving husband who supports my stamping habit. I have been stamping passionately for over a year and I find it to be a big stress reliever. Currently I am on a few digital design teams and I try to share my love of stamping with anyone who is interested. Two of the things that I love most about digi images are the flexibility of images and the bold, black lines. I am looking forward to working with this wonderful team and these beautiful digital images of Tiffany's.
Kim Schofield


My name is Kim Schofield and I am a SAHM living in New England with my husband of 11 years and our two little boys. I have always enjoyed crafting but it was about 10 years ago when I picked up my first rubber stamp and quickly fell in love with the art of stamping. I'm currently on the Sweet 'n Sassy stamps (www.sweetnsassystamps.com) and SALT challenge blog (http://saltfaithchallenge.blogspot.com) design teams. I am also responsible for coordinating the design team's activities for the Sweet 'n Sassy team. Prior to joining Sweet 'n Sassy, I was a design team member and manager for the Odd Bird Planet (www.oddbirdplanet.com) and a writer/designer for Scrapbook News & Review. I also teach monthly classes at my local scrapbooking store. In addition to my work being regularly published in Scrapbook News and Review, I have also had a number of projects published in CARDS magazine.
Lindsay Amrhein


"I am a stay-at-home mom to my two year old son, Jonathan and have been married to my wonderful, supportive husband John for five years. I have always loved crafty things and began scrapbooking in 2005 when I met my husband. Scrapbooking eventually turned to making cards for family and friends and has now become my passion and creative outlet."
Peet Roeven


Hi, my name is Peet, I'm Dutch and living in Belgium. I live with my boyfriend, Jos, for 18 years. We have a sweet Shar-Pei named Lot. I started card making (just once in a while) more than 10 years ago. I became more serious about it 5 years ago, then I started card making using scrapbook paper.
Ruby McGuire


My name is Ruby McGuire. I have a gorgeous 10 year old daughter, who is also into cardmaking, a man that treats me like a princess and a totally mad dog called Lulu! I live in Berkshire in the UK, about an hour and a half from London. I am a vanilla coffee addict and a self confessed chocoholic! I dabble in a few bits of part-time work, but ultimately spend as much time as possible making cards and really enjoying learning and experimenting with lots of techniques through my new virtual friends.

I have a blog, www.ruby2shoesdesign.blogspot.com and a Flickr photostream, http://www.flickr.com/photos/48793461@N07/4635148438/in/set-72157624082116742/. Having a blog has 'forced' me to take time out to create, which I love.

I'm currently on the Play Date Cafe design team, www.theplaydatecafe.blogspot.com which really stretches me because I have to use colours that I wouldn't normally ever use. As you will see I love bright colours and to join in sketch challenges. If I didn't do them I think all of my cards would be a circle in the middle, or three items in a row!!

In the little spare time that I have left after fulfilling my card making passions I like to walk Lulu, read loads of books, salsa dance if I can, and collect trollbeads for my bracelet.

I'm really excited to be part of Tiffany Doodles design team!!! I look forward to learning lots of new things on this exciting journey, and am pinching myself that I've got onto this fab team!
Shannon Neparko


I'm Shannon (Desert Designs). I'm a native of the Southwest Desert, USA and Mommy to the most beautiful little girl in the world, an absolute doll; and wife to my high school sweetheart, the love of my life. I left the corporate world and my job as an engineer/analyst/scientist to stay home with my precious little one. Although the decision wasn't an easy one, I don't regret it for a second! I wouldn't trade the time I have with her for anything…she is such a joy to have and I am truly blessed to have her and be able to share all of her accomplishments and development with her.

In my "spare time" I am a paper-crafting junkie - I thoroughly enjoy creating "art"! I started rubber stamping in college; added digital scrapbooking and design when I was pregnant with my daughter; so digital-stamping and hybrid work are a natural progression! For my digital creations, I work primarily in Photoshop, though I have used PSP and GIMP as well - these tools are so powerful! I love the flexibility hybrid crafting offers - allowing us to take our art to all new levels. When not at the computer or I have been known to do some basic sewing, machine quilt, cross-stitch or bookworming (something other than House Mouse or Winnie-The-Pooh).
Sunghee Chon


Hi! My name is Sunghee and I'm 34 years old stay-at-home momster to 2 little crazy cutties (5yr old boy, 2 yr old girl). I came to US when I was 14 from Korea, and currently live in Virginia. I love everything arts and crafts so, I'm very thrilled to join Tiffany Doodles' Team!
Virginia Lu


I'm blessed with two wonderful children and a loving, supportive husband. I live in the City of Waterloo (Ontario, Canada) which is best known as the birth place of the BlackBerry. During the day I help manage my hubby's medical office. When NOT working, I love creating cards and making yummy food. My academic background is all about languages; I am fluent in Mandarin, Taiwanese, German and English, of course. I enjoy making friends all over the world through our shared love of paper-crafting!

I started stamping shortly after my now-15-year-old son was born. I got inspired by Hero Arts Flickr Blog/Group in 2008 and have since been active in taking part in challenges and blogging. I think my approach to card-making is fun and creative. My inspiration comes from assorted images, sentiments and my surroundings. Other than card-making, I love to scrapbook, bake and travel.

Tiffany Doodles offers me a great opportunity to expand my design skills. The fun and whimsical images are so versatile to work with. I am honored to be on the design team and look forward to working with the upcoming and exciting digital images and my fellow DT members.
Blog Hop List
Thank you so much for playing along and join us next Monday, June 7 for our
first ever Tiffany Doodles Challenge
!! We've got LOTS in store for you!!